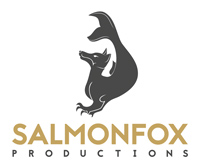 Salmonfox is a full range production company in the north of Sweden.
Commercials
Salmonfox produce a wide range of commercials for all kind of plattforms; from low budget commercials for local TV - to webcampaign films for big international brands like Adidas, Walt Disney and Coca Cola.
Production service
Swedish Lapland offers beautiful arctic locations in the winter and a never setting sun in the summer. An important part of Salmonfox is therefor to offer production service to national and international film producers who want to shoot in the north of Sweden. The Salmonfox crew is very experienced in location scouting as well as putting togheter productions in snowy and icy conditions out in the wilderness.
Infomercials/documentary
Within the area infomercials and documentaries Salmonfox produce videoproductions with small, cost efficient crews. Salmonfox have good knowledge in transferring information into moving images and the company holds all necessary equipment for documentary productions.
Fiction
Fiction productions include films by internationally acclaimed directors like Patrik Eklund, Amanda Kernell and Salmonfox co-owner Ted Kjellsson. Salmonfox productions have participated - as well as won prices - at big prestigeous film festivals all over the world like Cannes and Sundance and the film "Instead of Abracadabra" was even nominated for an academy award.